display design
Below a couple of examples of display and large-format design work:
Exhibition Design
This project included the branding of the exhibition and a wall display, based on a restored black & white photo. A touch-screen display gives access to a large number of photos, audio, and video clips. This touch-screen display has involved the graphic design and layout, an online interface for easy updating, as well as the programming/coding of the display.
In 2012, it was 100 years ago the Vancouver Police Department got its first female police officer, and an exhibition at the Vancouver Police Museum celebrates this centennial.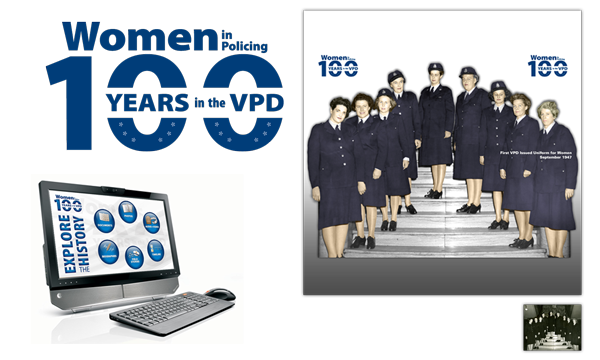 Window Display Design
Design of storefront and window display for dental clinic.